Wines from single sites
SCHENKENBERG
The traditional Schenkenberg site faces south and runs right to the centre of the Old Town of Esslingen
Because of its topography, a large part of this site was already made into terraces by the Staufer dynasty in about 1220. These picturesque terraced vineyards put their stamp on the townscape even to the present day.
In addition, the vineyard is divided into two by a natural horizontal band of Stubensandstein rock. In the lower part the vines stand on bunter Mergel. Above the band of rock the heavy Knollenmergel prevails, on which mainly Lemberger, Zweigelt, Spätburgunder, Merlot and Trollinger grow.
We own 50 individual plots in this location which is very difficult to cultivate.
In former times the Schenkenberg was subdivided up into smaller plots. We have named our best wines after the old plot names on which the respective vines stand.
HERZOGEN
The plot lies in the upper part of the Schenkenberg and is planted with Blauer Zweigelt. This plot completely faces south and has a good deal of clay and marl soil which is very deep, and with a slope gradient of 60%, is very difficult to cultivate.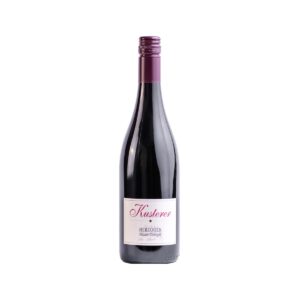 FELSEN
This steep site is situated above the band of Stubensandstein rock which goes all the way through the Schenkenberg in the middle of the historical terraces from the Staufer era. It faces south. The layer of soil with bunter Mergel is very thin. This is predominantly where our Lemberger vines grow.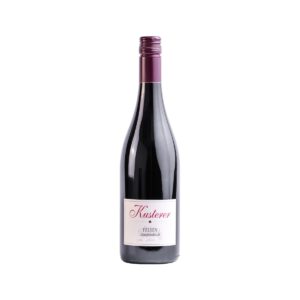 GERN
The "Gern" vineyard is located in a windy southwestern location. Here, in this somewhat cooler location, our best Pinot Gris wines thrive year after year. Due to the inherently low yield and the clay-rich Steinmergel soils, precise and fine wines are created.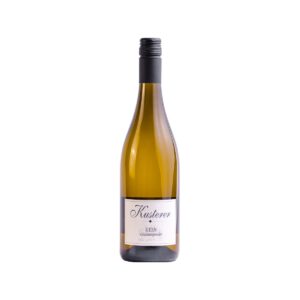 NECKARHALDE
Monopoly site
With a size of only 0.9 hectares (2.2 acres), the Neckarhalde is the smallest individual site in Württemberg, and is in the exclusive possession of the Kusterer family.
Spätburgunder and Chardonay vines stand on chalky, clayey Knollenmergel on this beautifully picturesque south-west site, surrounded by old trees.