In addition to wine production, we place great value on our own development and storage of our vintage sparkling wines from single sites.
The base wines which come exclusively from our vineyards (mainly from our monopole site Neckarhalde) are vinified with the utmost care and subsequently undergo the so-called classical secondary fermentation in the bottle.
Subsequently our sparkling wines mature for several years in our cellars in the family winery in the Old Town. We place special value on this long storage time, only interrupted by regular riddling of the bottles by hand. The resulting intensive yeast gives our sparkling wines a special fine effervescence and finesse.
After this aging period the sparkling wine bottles are given a final riddling, followed by the disgorging process.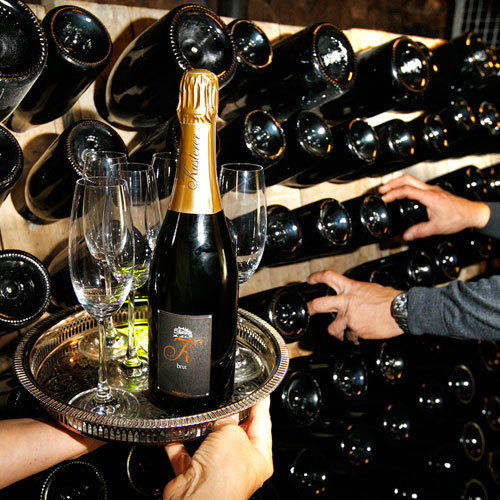 Handmade – everything under one roof – from the grape to the bubbly delight in the glass!
For the current vintage, please see our price list.