Esslinger Martiniwein®
The tradition of serving Martini wine in the former Free Imperial City extends far back into the Middle Ages (1213). Martin's Day on 11th November was an important key date and at the same time marked the end of the year. For Nature, the winter period of rest now began.
Martin's Day had always been an important submission date

"Martin is a hard man – for him who is unable to pay." For on this day, taxes had to be paid, rents and annual wages were due. A great deal of money was circulating. For the majority of citizens, this day was a holiday.
In Esslingen the fine tradition from the Middle Ages of serving Martini wine has been handed down to us:
In the wine town of Esslingen, wine was considered to be a staple drink and basic food like bread. From the year 1213, annually on the evening of 11th November the poor were provided with food. All those poor citizens of Esslingen who "had no wine of their own in their cellars" were served the so-called "Martini wine" free of charge.
This tradition was kept for over 500 years. However, in the year 1740 it was stopped due to terrible grape harvests and for want of money.
Modern tradition after more than 250 years
More than 250 years later, the Kusterer Winery, which is situated in Esslingen's historical Old Town, took up the tradition of Martini wine. Each year a wine is chosen and declared to be the Martini wine. The price of this wine contains a donation for a good cause and is given to those who "have need of such".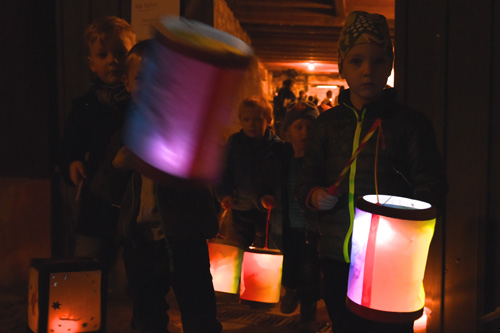 The Martini wine is presented in the Old Winery (Untere Beutau 16) at the annual Martin's Day Communal Celebration and is then available in the Kusterer Winery until Christmas.
We hope you enjoy the Martini wine.